About Us- Who We Are?
We,
Asage Robots (Shanghai) Co., Ltd.
are a high-tech company, committed towards providing cost-effective robot products & solutions to customers of several fields. We integrate the development, production, sales & marketing and application work of platform-level joint modules and robot products. As a
manufacturer
&
exporter
, we are running our operations and delivering
Robot Control System, Industrial Robot Control System, Industrial Robots, Collaborative Robotics Equipment, Robotics Components
and many other products. Our company pays high attention on research and development work, we have built two exclusive centers in Beijing and Shanghai for systematically conducting them. As we pay attention on bringing innovations in our offerings, our R&C centers support us in this. Further, we own Sales centers in South and East China that are near to Yangtze river delta & pearl river delta economic circle, the location enables us to easily connect to the whole world.
Applications
The high quality Robot Development, Automation & System Integration solutions that we provide help us to fulfill requirements of numerous industries, such as:
automotive assembly & parts processing
home appliances
sanitary ware
machine tools
daily chemicals
food
pharmaceuticals
steel Industry
Apart from serving them several types of Robots, their systems and parts, we are providing technical consulting services of them.
Corporate Background
We have developed long-lasting cooperative business relationships with reputed Munich Technical University's information and control research center, Harbin Institute of Technology, national metrology centers, Tongji university, Shanghai Jiaotong university, Tsinghua university comac and various other famous research centers and international universities.
Company Employees
We are having support of experienced and technical research R&D team of robots who are from renowned domestic 985/211 key universities. These well-handle business operations and have a huge development capabilities. The comprehensive upgradation of China's production, Erzhi Robot is committed to create equipment of greater efficiency and superior finish.
Our Core Competence
Our modern business unit is committed to boost China's manufacturing of artificial intelligent development; we depend upon major technologies such as Robots' Control, Production, Driving, and 4.0 development. This makes us capable to offer clients with best integrated solutions, majorly in AGV, Painting, Packaging, Stacking, Assembly, Welding, Transportation & Logistics.
Core Technology
Our products are outcome of core technology,
Mechatronics Design- To help users in having intelligence, networking, modularization and systematization of the organization, our products are developed with mechatronics design.
Security Based System Design- For ensuring security of the organization, our products are built on R&D based high performance algorithms.
Gravity and Friction Feed Forward Control- In our every product, on deep learning database, there is a deviation control system which perfectly predicts changes and and make feedforward function well.
In addition, with use of core technology, we have upgraded our products with features like Nonlinear Control Application and Zero Force Drag.
Partner Cooperation
Baosteel
Baosight
Beijing Subway
Harbin Institute of Technology
Bao-Ling Electric
Autonomous Robot Lab
Siemens
ABB

JSW
Gangling
HIT Robot Group
Shanghai Meishan Iron &Steel Co., Ltd.
Sheamu Energy Developments Ltd.
msrite
SWFC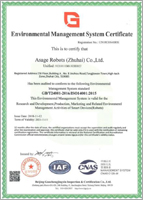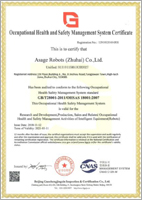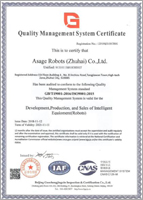 Read More